So I am told there are 11 Social Stones out there and I looked for them but only found two.
So I thought it would be convenient (seeing as the Dev's are not listing the regions with stones nor is there a menu built into the stone with Stone locations to TP to) if Colonies posted a picture here of where their Social Stone is located.
I'll go first:
I will create specific events for the stone but until then, I have placed my Social Stone by my Demon Determination Well in my Bloodlines area where I have 3 Lucky Chairs (with dozens of items, scripts, and sound effects) and 25 Mini Mania Boards to enjoy while gaining Social Points and perhaps winning some cool items while your at it

And while you are there, take some time to explore my Halloween Horror Store because 'Tis the Season!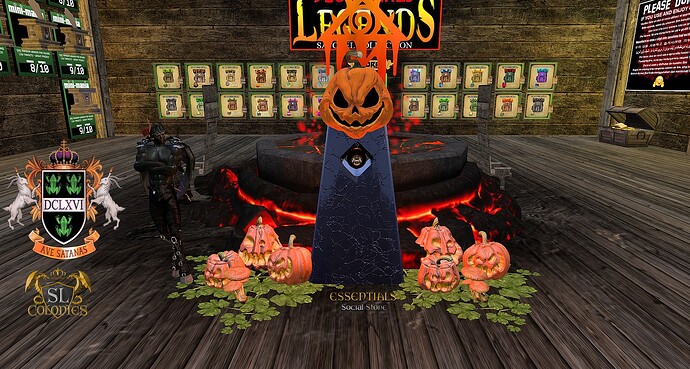 I look forward to seeing SLC community Social Stone location pics.
http://maps.secondlife.com/secondlife/Satanic%20Visions/117/176/3