Alright, ladies & gents, we are needing to make an update to the way the cooking screen works. Those of you not familiar, this is what it looks like: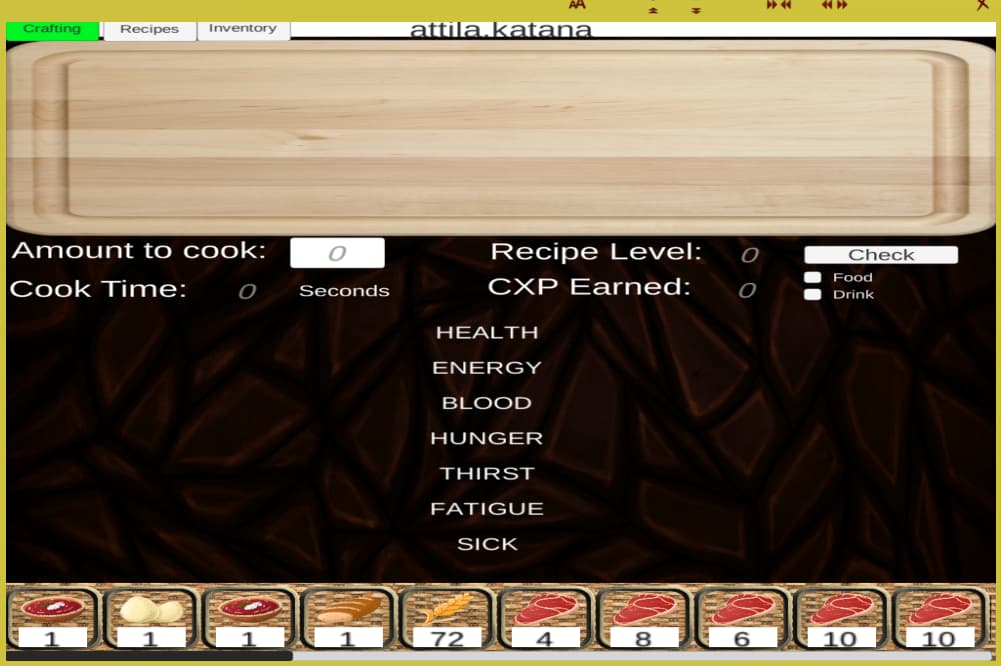 Cooking Screen
These issues likely do not occur much to a power player, as they will manage their inventory by keeping it empty and putting everything into storage containers; only taking ingredients out on a need basis. This is especially the case in larger communities with shared storage locations.
But, for the regular player that has 50 items in their inventory slots, the bottom of the screen where you scroll for ingredients to use in cooking appears to be endless, and there are a few issues with the way it currently works:
The scrolling to the right and left is not natural for a mouse wheel, and if a large inventory, takes forever to scroll right to left to find your ingredient.
If we don't have an icon placeholder for an ingredient, it's a blank square, and a lot of items look the same, making it difficult and time-consuming to find the ingredient you are looking for.
You can't see item names until you put your mouse cursor over them, which also adds to the time to find what you want.
We are in the process of re-designing the cooking screen to take care of these issues, but are interested in community input to see what issues you have come across with the cooking station as it is currently, and how you think we could make it better for the end-user?