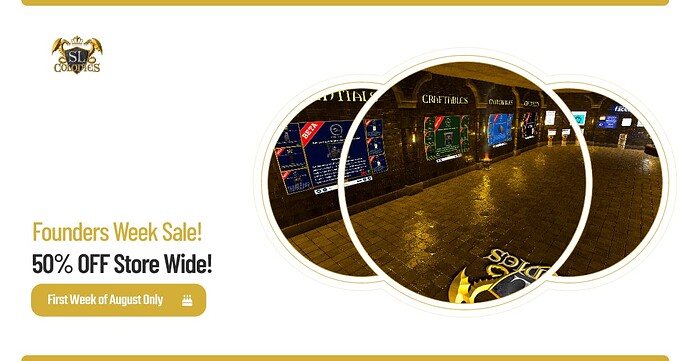 We're thrilled to announce that Founders Week is just around the corner, and we have some exciting news to share with you all!

In celebration of our birthdays and to mark this special occasion, we are hosting a spectacular 50% OFF store-wide sale during the first week of August.

It's our way of saying thank you to the incredible SL Colonies community for your continuous support and enthusiasm.

Don't miss out on this fantastic opportunity to snag top-quality products for your Second Life adventures at unbeatable prices! Whether you're into farming, RPG systems, survival, crafting, or gathering, we have something for everyone.
Mark your calendars and get ready for an amazing shopping experience filled with incredible deals and surprises. The sale is only valid during the first week of August, so make sure to join us and take advantage of this limited-time offer.

Stay tuned for more details and announcements leading up to Founders Week. We can't wait to celebrate with you all and make this event truly unforgettable!
See you at the sale!