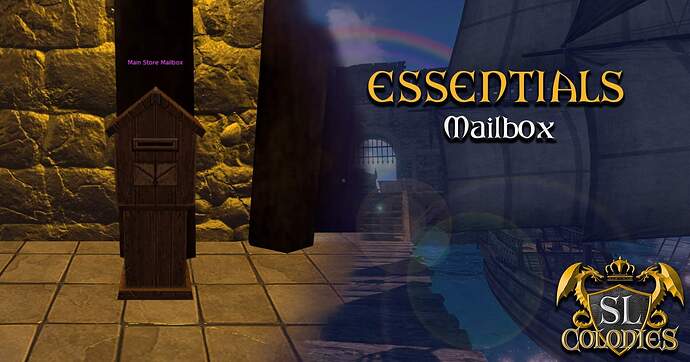 Get ready for an exciting live stream as we unveil the latest innovation in SL Colonies - the Mailbox!

This groundbreaking feature revolutionizes in-game communication, item transfers and even introduces a COD feature for custom orders.
Earn Loyalty Points

as you watch and use them in our grand raffle for a chance to win a FREE Mailbox!

Plus, if you're an Explorer tier patron or above, we've got a special surprise - a free Mailbox delivered to you at the end of the stream!
Tune in at the link in our bio, and you might walk away with your very own Mailbox.

See you there! #SLColonies #SecondLife #RPG #LiveStream
URL: 🔥 SL Colonies Reveals NEW Mailbox Feature! 📬 Win Yours Today! 🎁 - YouTube