The spinning wheel is now available for purchase in our main store.
It is one of 4 new stations coming out for the new profession which will be known as a Seamstress.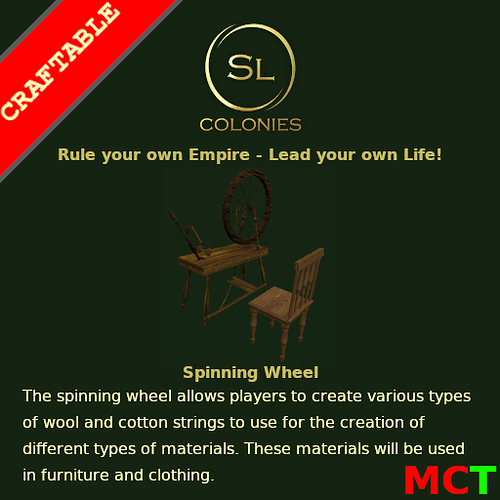 The spinning wheel
With the spinning wheel, you can bring wool and cotton to make it into strings. The other station's that will work along with the spinning wheel is a dye station that will dye wool and cotton various colours to make into different colour strings. After creating strings, there will be a station to turn these strings into patterned materials.
The string and the materials will make rugs, pillows, bed sheets, table cloths, cushions and even clothing. These will be made in a sewing style table setup for the seamstress and be a higher level craft for that profession.
Check out the video: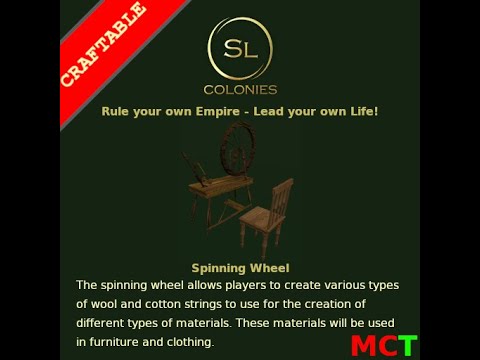 Check out the docs:
The SLColonies Team