The Deer Carcass you get from hunting now has its uses. We hope you haven't been trashing all those carcasses that now have an actual use?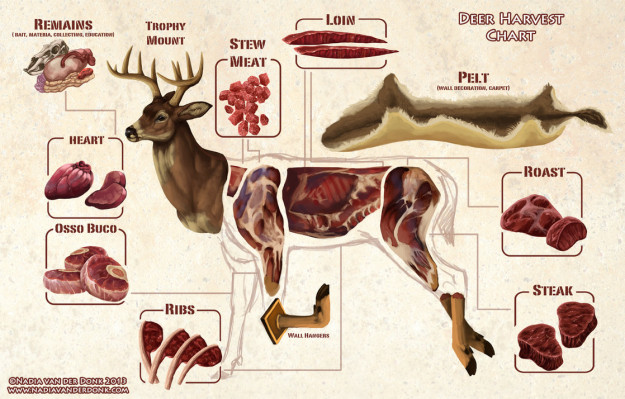 SOURCE: Morningmoss Hunting & Fishing Blog
Bringing a carcass to the butcher table, you will receive portions of venison. With these potions, you'll be able to figure out recipes for:
Venison Trim → Mince
Venison Stew Meat
Venison Loin
Venison Osso Buco
Venison Steak
Venison Roast
Venison Ribs
Venison Heart
The more portions required, the more stats they assist. The heart is a bit of a special one for your recipes and potions too.