All new Pig Pen, a breeding station to allow players to breed new pigs!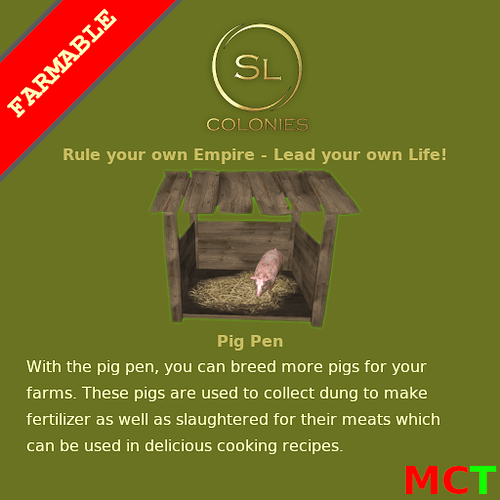 Simply bring a piggy, add these ingredients:
1 x Pig(*)
1 x Barley
1 x Wheat
1 x Oats
1 x Corn
5 x Water
And out will pop a new pig every 14 days.
You can view the video here: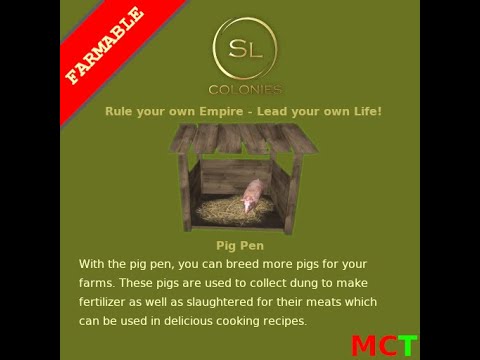 Document here:
Let us know what you think in the conversation below or on our discord.
The SLColonies Team