We've released new Medium and Small sized varients of the regular farm fields which grow wheat, cotton and so on.
They are available for $200 and $100 respectively.
They work the same as the larger fields, however, mediums get 5 harvests instead of 10, and small get 1 harvest only. Small fields also use a hoe instead of the plough tool for preparing the soil.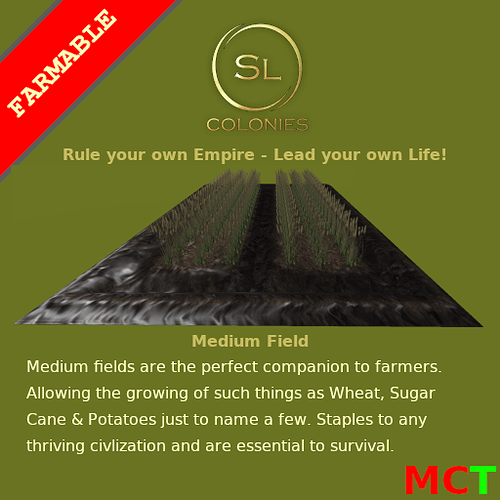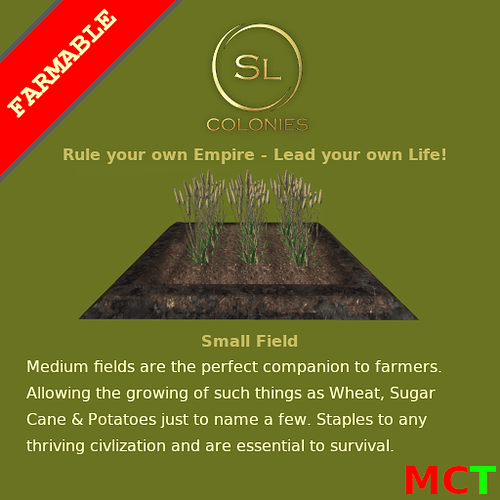 Grab yours today in store! They are displayed in the Farmables vendors.
The SLColonies Team