We've added Large Wet Fields to the system, these can be purchased in our in-world store.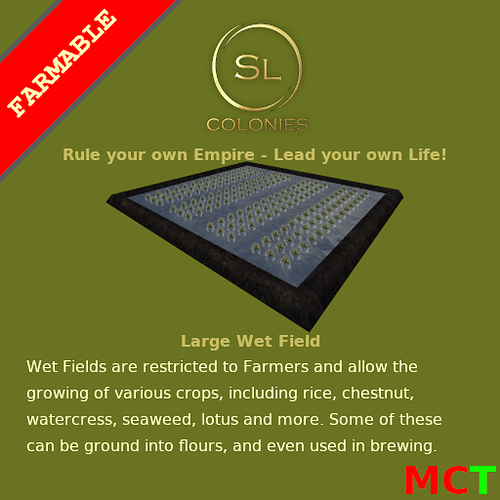 This field allows farmers to grow and harvest crops such as Rice, Seaweed, Watercress, Chestnut and more.
These crops can be used directly in cooking while some will also be added to the brewing system (rice will make sake - stay tuned!).
Watch the video on how the field works here: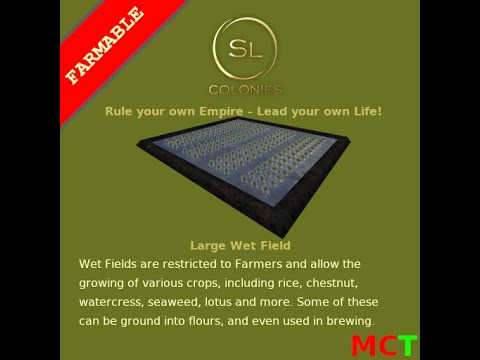 You can read more about the field here:
The SLColonies Team