The Leather Tanner has been released!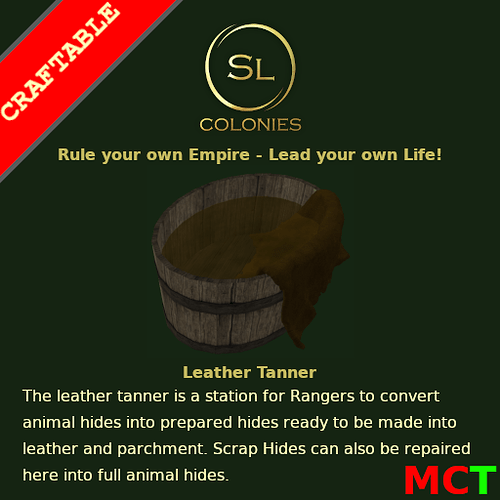 This product has been made specifically for the Ranger profession, though anyone can use it, as the recipes are Level 0, only the Ranger will gain CXP and be able to work on the next stage of the process.
This converts Scrap Hide into Animal Hide, and converts Animal Hide into Prepared Hide.
The Prepared Hide is what you need to bring to the next stage of the process to create Leather and Parchment Paper.
View the video here: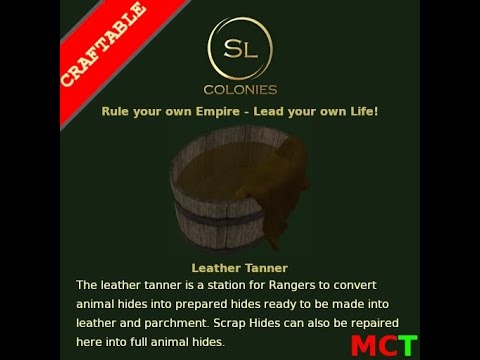 This product is now available in-store for L$600!