Two new gatherable fruits have been released, these are the Blackberry and the Blueberry bushes.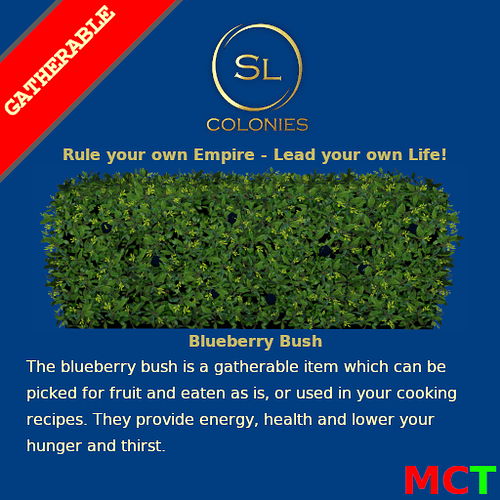 Blackberry Bush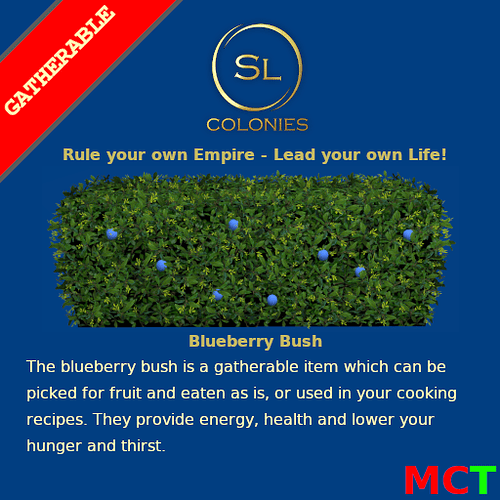 Blueberry Bush
These are just like our fruit trees. You can gather 8 fruit from these and they each regenerate a fruit every 3 hours.
You will need a small basket to gather these. If you don't have the small basket with you, you will eat directly from the bush to regenerate your thirst and other stats.
You can also bring these fruit to the wine press, to convert the fruit into juice.
To watch the video again from our fruit trees, it's available here: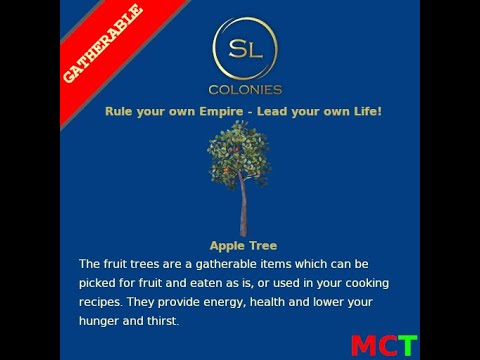 P.S: These bushes are great for landscape decoration!
The SLColonies Team